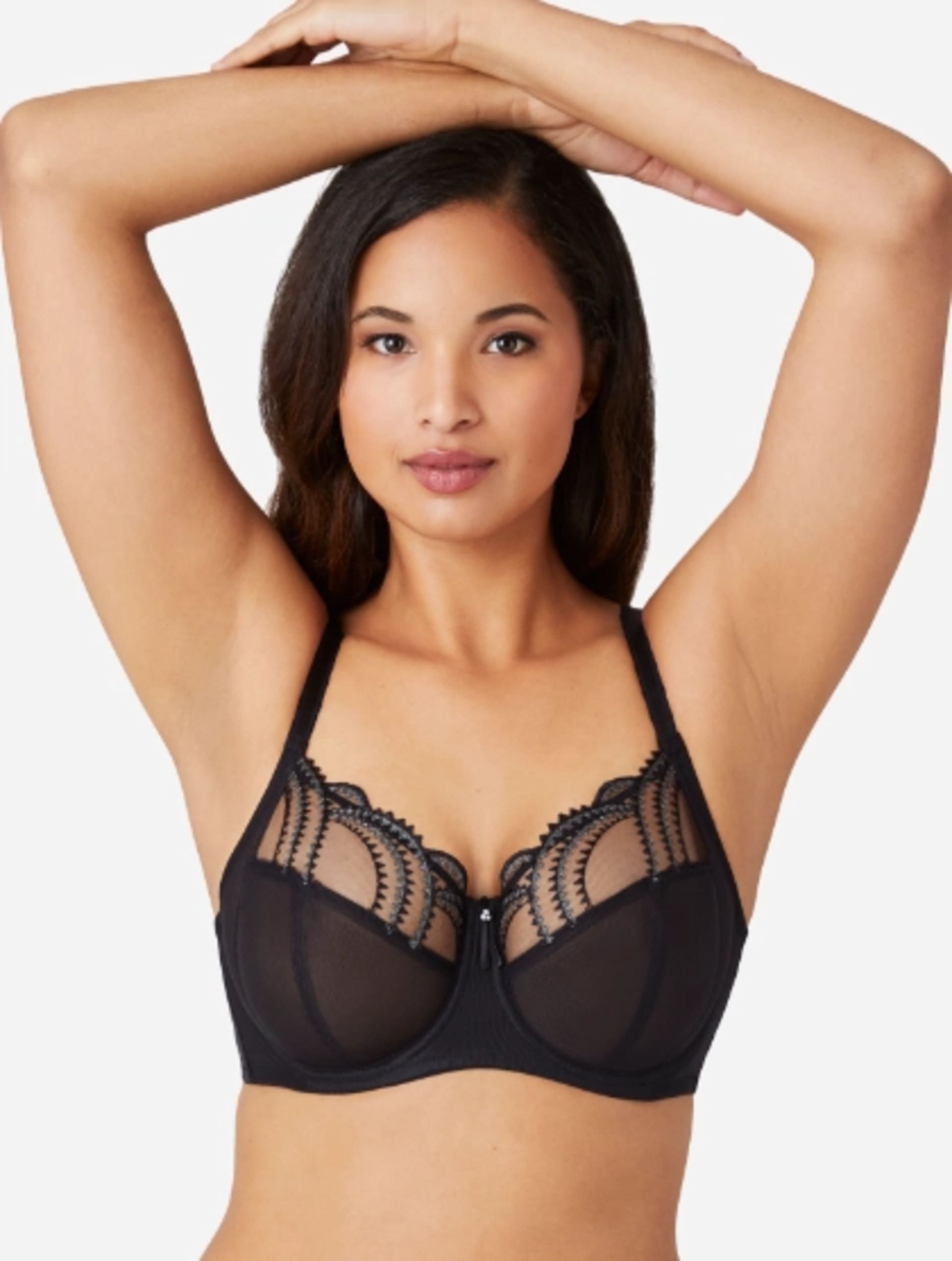 BAND
How does your bra
band fit?
• Adjust the bra hooks as needed and raise your arms—the band should stay put.
• If it rides up, that's a major no-no. Switch to a smaller bra band, stat.
• Pinching and bulging? Not good either. Instead, opt for a larger band.
Tip #1: The band makes up 70% of the support in your bra. It should feel snug, not tight.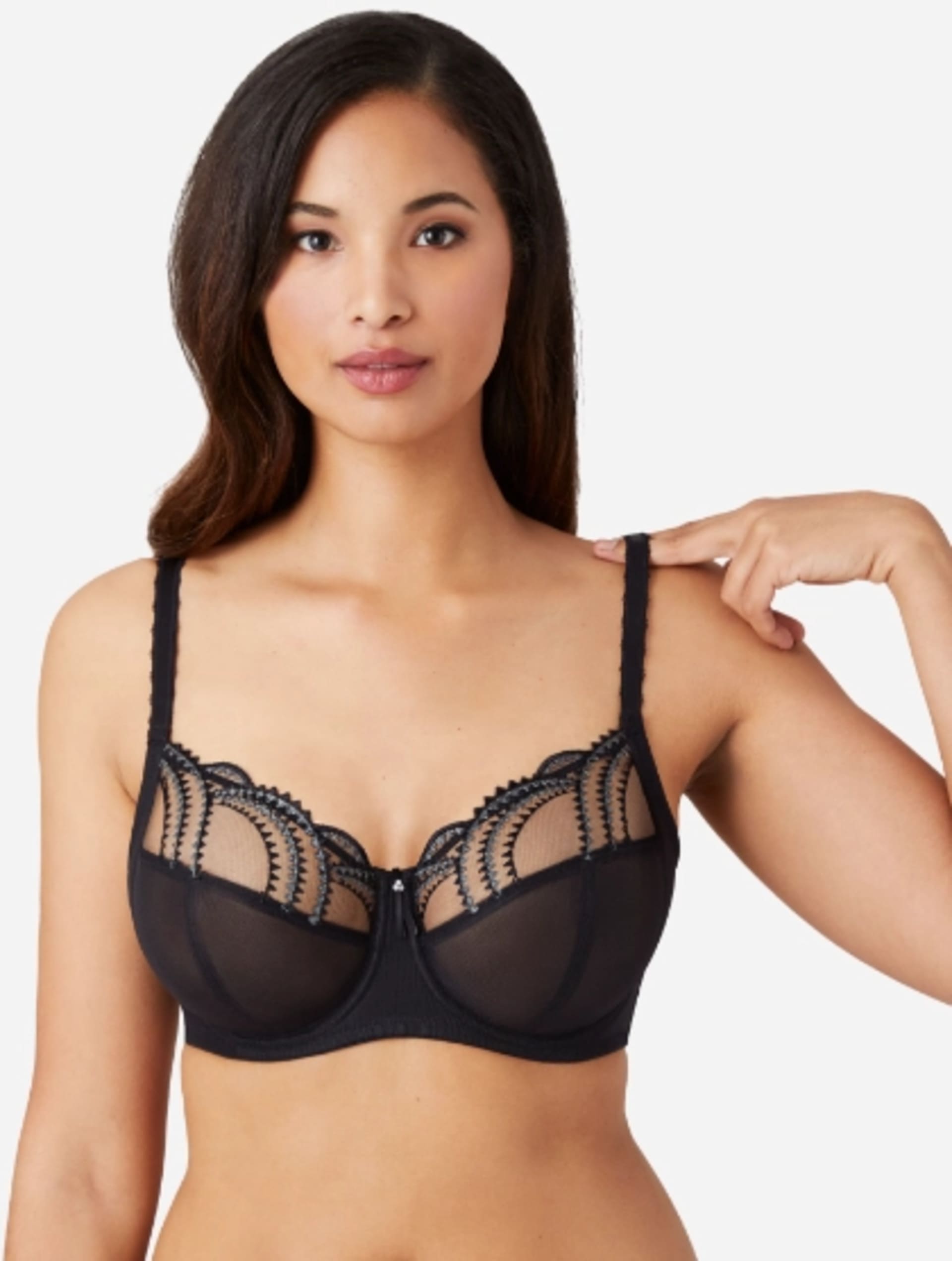 STRAPS
Have you adjusted the straps to accommodate your height?
• Adjust the sliders on the straps of every new bra, you should be able to slide 2 fingers under the strap.
• If you can't slip your fingers underneath, the straps are too tight.
• If you can lift the strap more than half an inch, straps are too loose.
Tip #2: Bra straps should stay on your shoulders without falling or pressing. Remember, most of the support comes from the band, so the straps don't need to be too tight.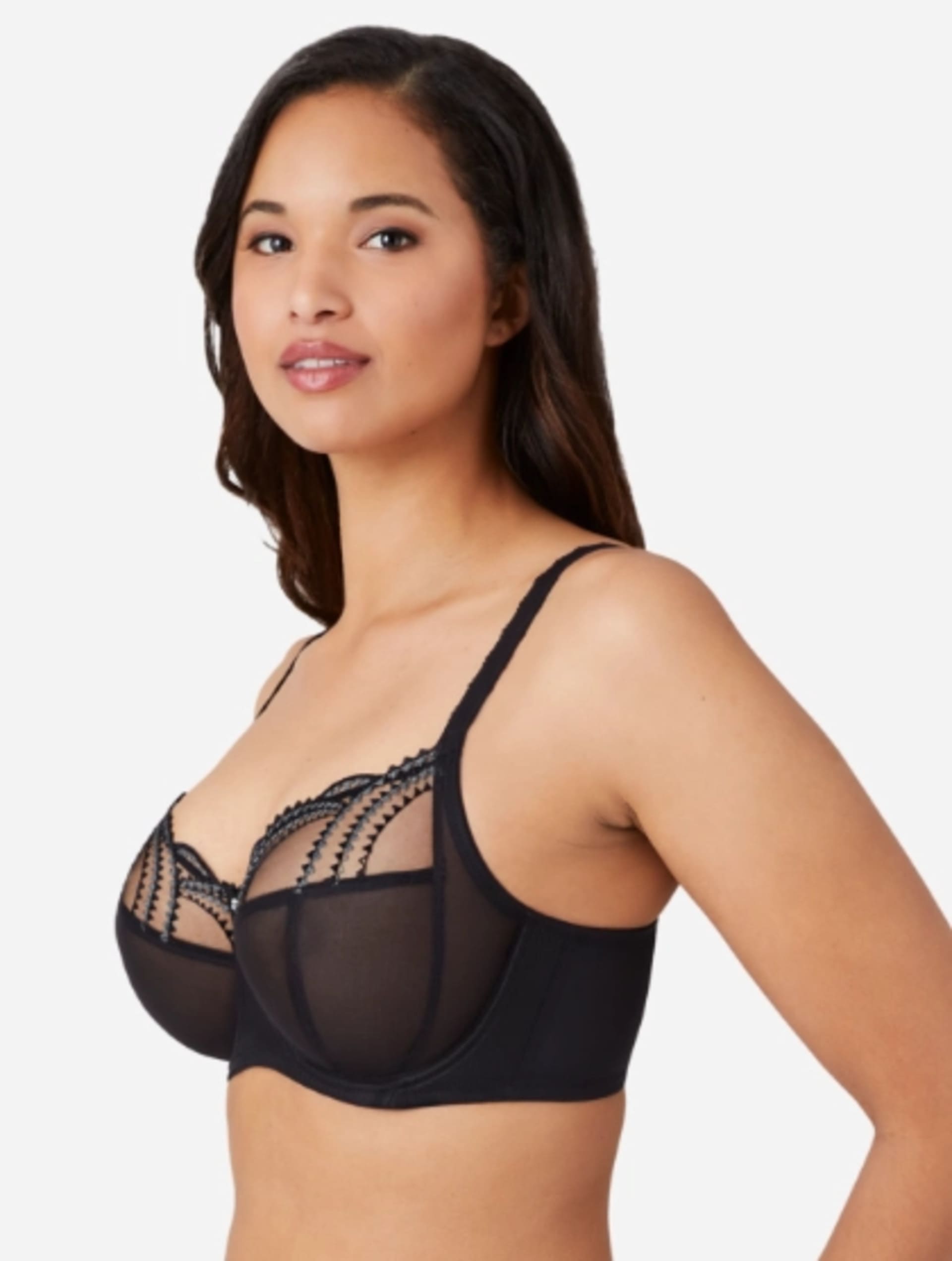 CUPS
Are you wearing the right
cup size?
• Position your breast at the center of the
bra cup.
• If you spill over at your neckline or underarms, a larger cup is a must.
• If gapping is the issue, a smaller cup is your best bet.
Tip #3: When the cup size is just right, your breasts will rest perfectly within the cup.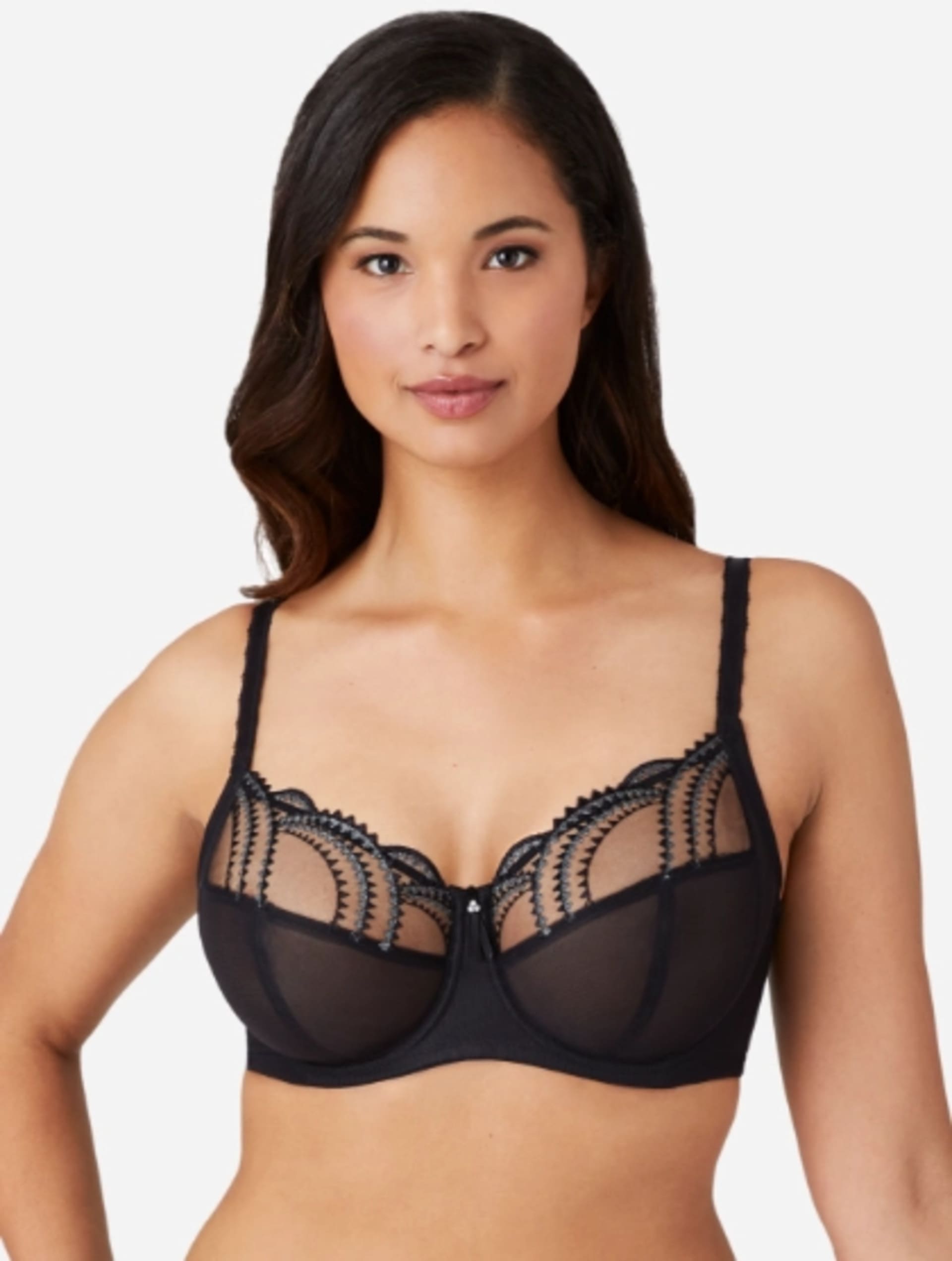 SHAPE
Does your bust fit within your body's frame?
• Grab a mirror. The sides of your breasts should never extend beyond your body's frame.
• If you're busty, consider looking for bra types with slings for more side support.
• Check out our detailed Breast Shape Guide to learn more.
Tip #4: The most flattering bra silhouettes are those that deliver shape-smoothing side support.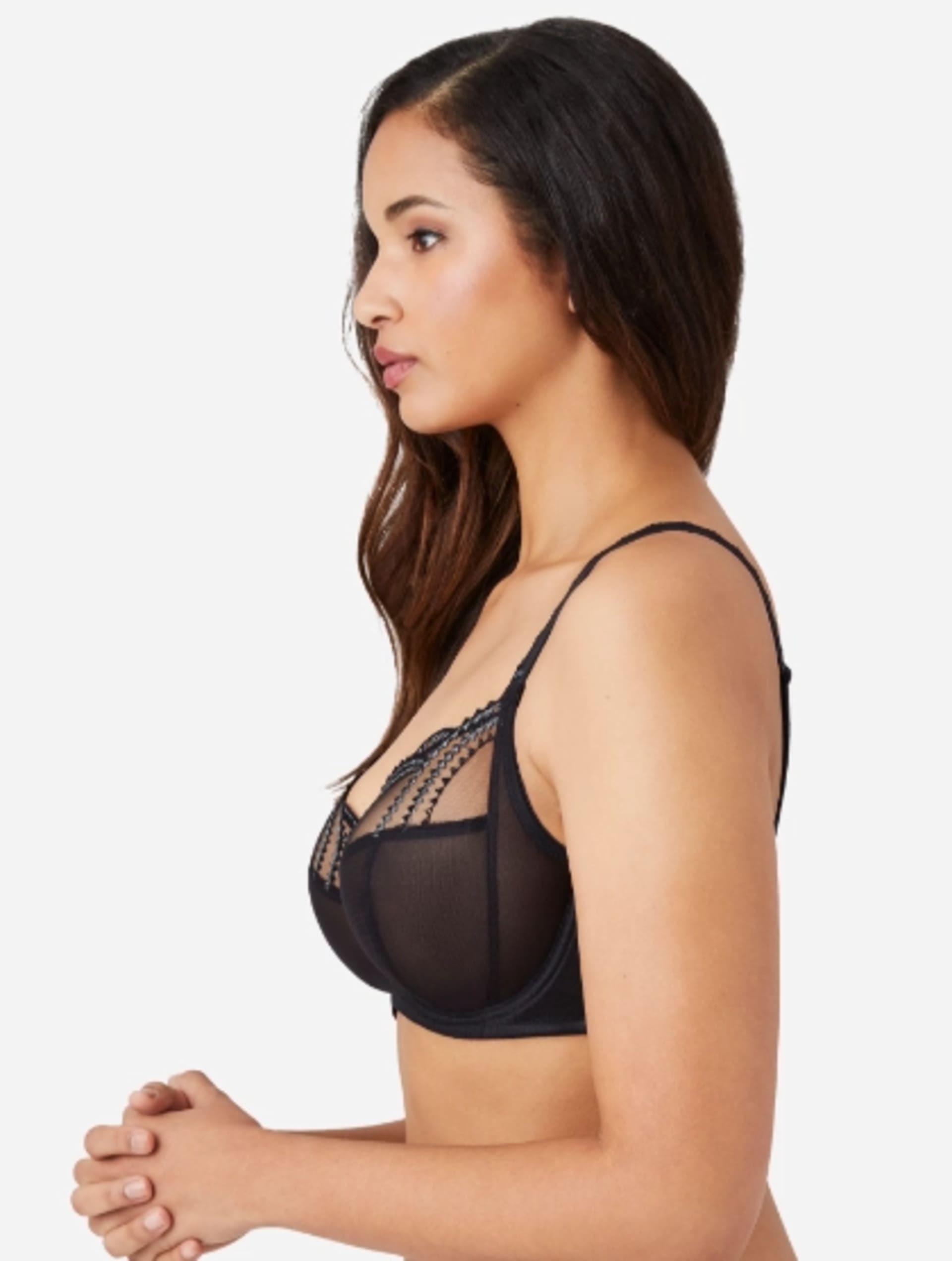 LIFT
Do your bras provide all the support you need?
• Pose sideways in the mirror and look
at your bustline.
• If the most projected part of your breast aligns to the midpoint of your bent elbow & shoulder, you're good to go.
• If they fall lower than that, we highly recommend trying a new bra style.
Tip #5: The most comfortable bra is one that lifts your breasts up and away from your body.